Darts: Christmas Turkey Shoot Singles Results - Bernews
Monday 18th December saw the annual Christmas Turkey Shoot singles Tournament, the first 501 Singles event on this year's darting tournament calendar.
"Thanks to Bermuda Athletic Assc, for being the very gracious hosts of this festive event. Format was Singles 501 Best of 3 Legs, straight start and double to finish. Semi-Finals Best of 5 Legs and the Final Best of 7 Legs [First to 4]. There were some outstanding and classy darts on the night, with lots of maximum 180′s scored, along with numerous high finishes," a spokesperson said.
The overall Winner was Simon Stubby Carruthers, Runner-up was Steve Hickmott, and High Finish was Enio Vieira – 114F.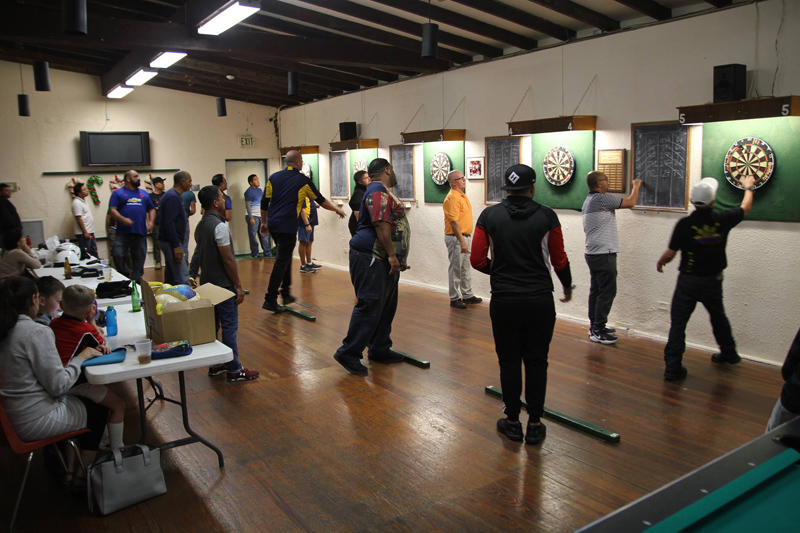 Full results and updated Ranking Points Below
Preliminary Round – Best of 3 Legs 501
Michael Caber Beat Marco Pacheco 2 – 0Nelson Almeida Beat Raymond Alcantara 2 – 0Richard Phillips Beat Vernon Daniels 2 – 0Marlon Almonte Beat Ed Slim Burchall 2 – 1Fredie Albarido [180] [106F] Beat Steven Almeida 2 – 0
Last 16 – Best of 3 Legs x501
Silverio Apostol [Tantan] [180] Beat Rodel Santos 2 – 1Marlon Almonte Beat Jim McLennan 2 – 0Ely Ebuenga Beat Michael Caber Miko 2 – 1Simon Stubby Carruthers Beat Nelson Almeida 2 – 0Steve Hickmott Beat Aaron Carvelho 2 – 0Fredie Albarido Beat Keith Jackson 2 – 1Richard Phillips Beat Hector Santiago 2 – 0Enio Vieira Beat Noel D. Macapugay 2 – 0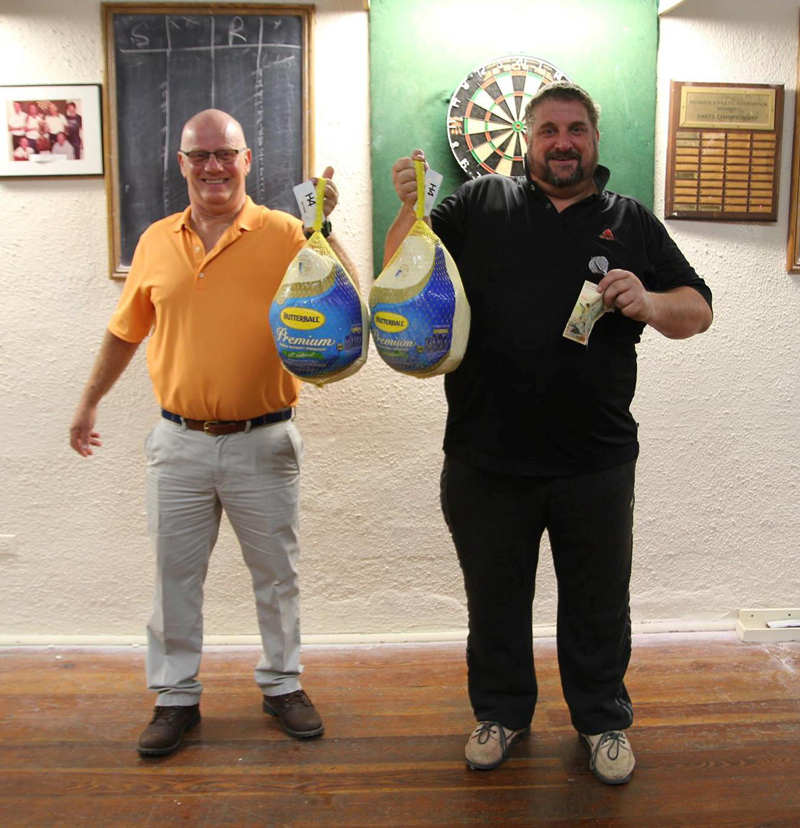 Quarter-Finals – Best of x3 Legs 501
Marlon Almonte Beat Silverio Apostol Tantan 2 – 0Simon Stubby Carruthers Beat Ely Ebuenga 2 – 0Steve Hickmott [180] Beat Fredie Albarido 2 – 1Richard Phillips Beat Enio Vieira [114F] 2 – 1
Semi-Finals Best of 5 Legs 501
Simon Stubby Carruthers Beat Marlon Almonte 3 – 2Steve Hickmott Beat Richard Phillips 3 – 1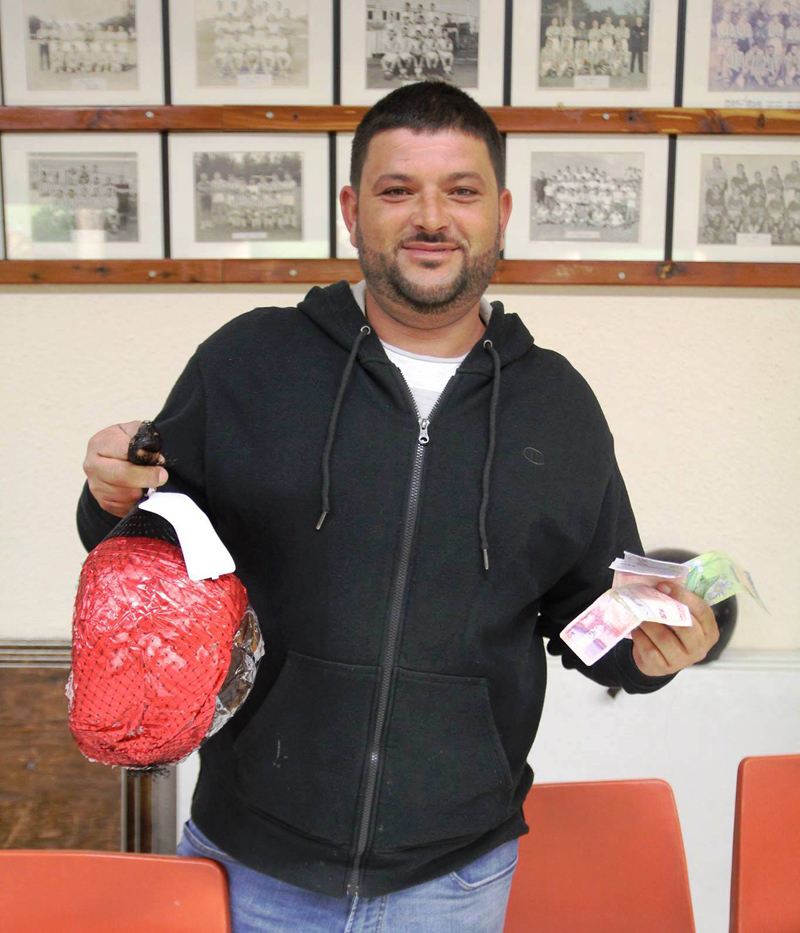 The first Semifinal saw Marlon Almonte get on the scoreboard first and secure the first leg. Carruthers came back to take the next 2 legs to lead 2 -1. However Alomonte kept his cool and leveled the match at 2-2. Carruthers then held his throw with a double top, to secure a 3-2 victory.
The second Semifinal saw Hickmott take the opening 2 legs for a slight advantage. Phillips however responded and took the next leg to trail 1 – 2. Hickmott then applied the pressure and won the next leg and moved into the final with a 3 – 1 win.
Final – Best of 7 Legs 501
Simon Stubby Carruthers Beat Steve Hickmott 4 – 1
The final got off to a flying start with both players hitting big tons and 140 scores, but it was Carruthers that got the better of the finishing doubles and took and early 3 – 0 advantage. Hickmott came back with a big leg four, to lessen the advantage 1 – 3. But it was Carruthers that sealed it in leg 5, with a 32 check on double x16. for a 4 – 1 victory and this years title.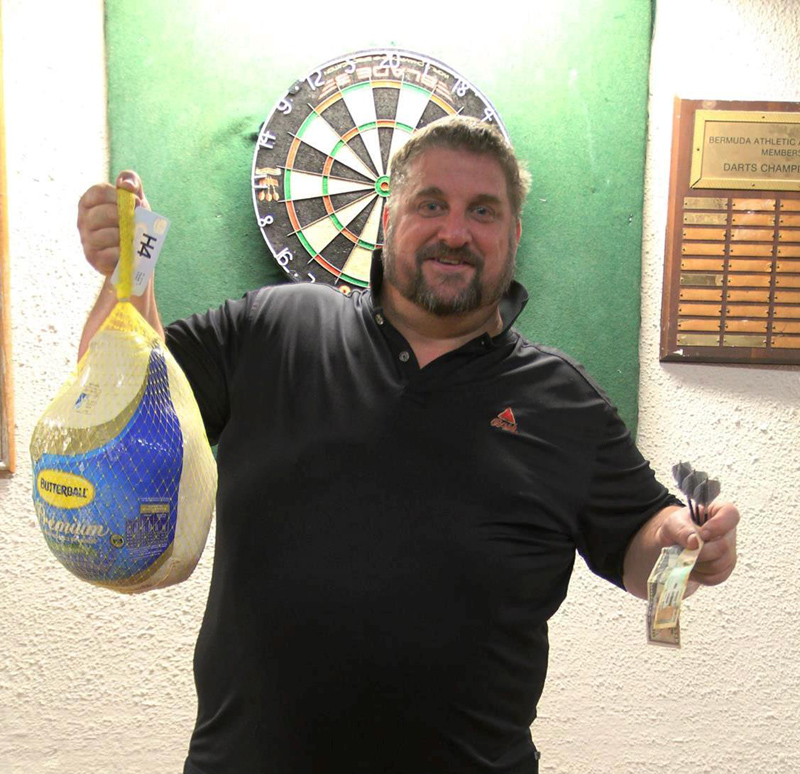 Turkey Shoot Singles Champion
Congratulations: Simon Carruthers
National Ranking Points & Prize Money
Simon Carruthers – 20LB Turkey – $100 & 24 Ranking PointsSteve Hickmott – 15Lb Turkey – $60 & 21 Ranking PointsMarlon Almonte – 16 Ranking PointsRichard Phillips – 16 Ranking PointsSilverio Apostol Jr. Tanatan – 12 Ranking PointsEly Ebuenga – 12 Ranking PointsFredie Albarido – 12 Ranking PointsEnio Vieira – 12 Ranking PointsHigh Finish – Enio Vieira $50 – 10lb Christmas Ham


Related StoriesRead More About
#Darts
Category: All, Sports
Read More