Bermuda News

Ministry: 109 Bus Runs Cancelled On Thursday
[Updated] The cancellation of bus runs continue, with the Ministry releasing a list of bus cancellations for this morning [Sept 13], with thirteen bus runs cancelled so far today.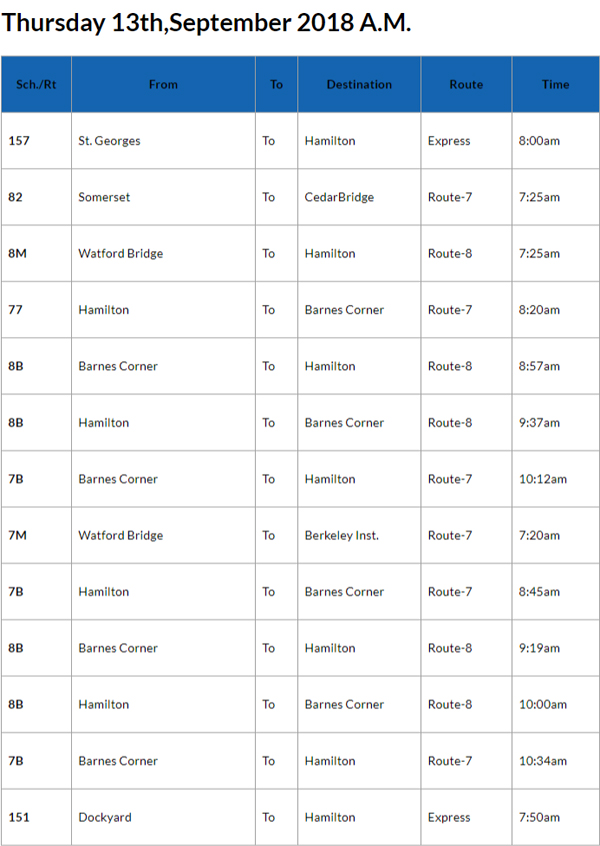 Update 4.09pm: The Ministry has released the list of bus cancellations for this afternoon. There were 13 runs cancelled this morning, 96 cancelled this afternoon, for a total of 109 cancelled today.



Related StoriesRead More About
#BusService
Category: All
Read More
Leave A Comment
More News
Disclaimer and Notice:WorldProNews.com is not the owner of these news or any information published on this site.